We are an innovation-led IT company Take your company to the highest profitability levels. Through the combination of the most appropriate and leading market tools and our implementation and support expertise, your company will grow in the most intelligent, reliable and fastest manner you have ever imagined.
Enterprise Resource Planning (ERP)
Modular management of production, logistics, distribution, sales, payment, stocks, shipments, invoices and accounting
Supply Chain Management (SCM)
Planning, start-up and control of operations within the supply chain
Oracle Software Licenses
Full Use Distribution Agreement
Software License Partner Tier 1
Oracle Services
Consulting Services Provider
Oracle Unified Method (OUM)
Specialized Oracle EBS Financial Management
Specialized Oracle EBS Supply Chain Management
Oracle Hardware
Resell Rights Oracle Systems, Engineered Systems, SPARC, x86, Storage, Tape Libraries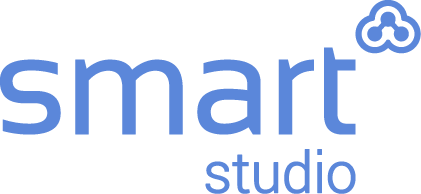 Keep track of your company in real time. Increase your business performance and analyze it in a simpler manner with our Business Intelligence (BI) solutions.
Qlik Solutions
Software License Distributor On Premise & Cloud, Project Implementation, License Support
– QlikView
– Qlik Sense
– Qlik NPrinting
– GeoQlik
Oracle Business Intelligence
Software License Distributor On Premise & Cloud, Project Implementation
– Oracle Business Intelligence Standard Edition
– Oracle BI Apps for Oracle Aplications
– Oracle Aplication Express (APEX)
– Oracle Endeca Information Discovery
Don't take care.
Take control.

Top effectiveness in sales and services areas: needs assessment, positioning, sales and post-sales. By using our solutions, you can improve the perception clients have of your business, so that they recommend it and make it grow.
Customer Experience (CX)
Stronger dynamics and higher profitability, accelerated growth and innovative approach of recommended practices. Licenses, Oracle Service Cloud, Consulting.
CX Sales & MKT
Modern MKT & Sales from any device. Oracle CX MKT Cloud, Sales Cloud, CPQ & Commerce Cloud.
CX Services
Dynamic solutions for client support. Web & Contact Center Experience, Knowledge Management, Policy Automation.

With the focus in innovation, creativity, software engineering and User Interface (UI), we develop customized apps and software for large audiences.  We love challenges!
Mobile
We develop mobile platforms for new products, as well as mobility solutions for Internet products in all native supports with ground-breaking technologies and the latest trends in interface design. Based on our experience, methodology and knowledge, we create or improve your mobile strategy with effective valuable contributions.
Social Media & Collaboration
We develop and implement tools that build collaboration/social spaces within companies. These platforms gather all individual information and gain a common in-house knowledge that can be shared across the company.
Custom Development
Due to our experience and market knowledge, we are able to develop customized apps and software from different perspectives, such as usability, functionality and user's experience, software engineering, innovation, scalability, availability and performance, among others, and add real value

Unleash the potential of your software investment.
Create your own application network and connect even the most out-of-date systems.
Incorporate new features by using your own or existing APIs, either on-premise or in the cloud and put all your applications to work together
Mule Runtime Engine
It's the core of the Anypoint Platform it enables SOA, ESB patterns, SaaS connectivity and API management. Designed to work seamlessly in the cloud and on premises. Light, powerful and extensible; it can support even the heaviest loads.
API Manager
It allows you to quickly enhance your API through policies. You can secure and limit the usage of your API in minutes. Apply SLA tiers and document your API through a configurable portal and show the world how they can use your API.
API Analytics
It helps you track information about the usage and performance of your APIs.
Get a better understanding of how your API is being used and make informed decisions.
Anypoint Exchange
Make use of the connectors, sample templates and existing APIs through this library of practical knowledge. Learn through all the content that the community made available and share your own content publicly or privately.
One for all,

all for one.
About Us
We are specialists in software license distribution and cloud subscriptions. We develop customized software and apps. We provide consulting services and systems implementation.
Satisfy all your information technology needs with our Studios: Expert, Smart, Effective, Creative and Connective. All five embrace a comprehensive service for your company, focused in increasing revenues, reducing costs, or both.
With ground-breaking technological solutions and efforts beyond any limits, we have always been driven by the desire to contribute to society progress and welfare since company's inception.
FEDERICO TOMAS
BO & HCM DIVISION VP
Ingeniero en Informática de la Universidad Católica de Salta y con un Programa de Dirección de Pequeña y Mediana Empresa en el IAE de Pilar, comenzó su carrera como profesional de consultoría en Oracle Argentina en 1998, especializándose en implementación de sistemas financieros y de CRM. Luego de seis años en Oracle Argentina, fue contratado por IT Convergence para formar parte de su equipo de desarrollo global donde colaboró con el lineamiento de políticas y mejoras tanto en procesos de clientes como internamente dentro de la compañía. En el año 2006, lanzó su carrera emprendedora para fundar un año más tarde Extend IT, donde forma parte del Comité de la empresa y al mismo tiempo es BackOffice & HCM Division VP, siendo responsable por las finanzas y del desarrollo del capital humano de la compañía.
WALTER MAZZONI
SALES DIVISION VP
Licenciado en Sistemas de Información de la Universidad CAECE y con el Programa de Dirección de Pequeña y Mediana Empresa en el IAE Business School de la Universidad Austral, comenzó su carrera como profesional en 1998 en Oracle Argentina, inicialmente en el área de Oracle Consulting Services. Su carrera en la compañía concluyó en el 2007 como Project Manager para Oracle eStudio. En ese año, fundó Extend IT junto con dos antiguos compañeros de Oracle, Roberto Dohmen y Federico Tomas, creando el Departamento Comercial. Actualmente, es responsable de coordinar equipos de venta multidiscilplinarios para las empresas del grupo en Argentina, Chile y Uruguay y de los objetivos de ventas de los cinco Studios con los que Extend IT cuenta (Expert, Smart, Creative, Effective y Connective).
ROBERTO DOHMEN
VALUE DELIVERY DIVISION VP
Licenciado en Informática del Instituto Tecnológico de Buenos Aires (ITBA), Certificado en Project Management (ESI /The George Washington University) y con el Programa de Dirección de Pequeña y Mediana Empresa en el IAE Business School de la Universidad Austral, comenzó su carrera como profesional en Consultoría en 1994 en Worknet S.A, un partner de Informix Argentina. En 1997, se sumó a Oracle Argentina como Consultor Técnico, atravesando diferentes posiciones dentro del área de consultoría, como Líder Técnico, Consultor Funcional y Líder Funcional hasta que en 2004 se convirtió en Project Manager. En 2007 decidió lanzar su carrera emprendedora para fundar Extend IT, siendo responsable por la ejecución de los Servicios de Implementación de los diferentes proyectos que vende la compañía, controlando tanto la calidad del servicio a los clientes, como la rentabilidad de los proyectos que se ejecutan en Argentina y en otros países de Latinoamérica.
GUSTAVO MILANESE
CREATIVE STUDIO DIRECTOR
Es Licenciado en Análisis de Sistemas de la Facultad de Ingeniería de la Universidad de Buenos Aires y realizó un Programa de Dirección de Pequeña y Mediana Empresa en el IAE Business School de la Universidad Austral en 2007. Comenzó su carrera como profesional en 1999 en Unisys Sudamericana S.A., donde trabajó como preventa comercial para el área de Outsourcing. En 2002 fundó junto a tres socios Accendra Networks S.R.L, una compañía de IT con un portfolio de soluciones y servicios enfocados en el desarrollo a medida. En agosto de 2008, Accendra se transformó en la primera adquisición de Globant, empresa donde trabajó hasta el año 2011 realizando tareas de asesoramiento comercial, y como Key Account Manager en cuentas globales. En 2013, Gustavo se unió a ExtendIT como Director del Studio Creative, donde es responsable de la comercialización y ejecución de los proyectos de servicios profesionales del Studio.
WALTER OLIVITO
CONNECTIVE STUDIO DIRECTOR
Cuenta con 12 años de experiencia laboral en Sistemas, comenzando su carrera en el 2004 con una rápida inclinación hacia la arquitectura del software. Posee una sólida experiencia en equipos de desarrollo y metodologías ágiles. Desde el 2014 se enfocó en la transformación digital a través de la integración de software en proyectos con grandes empresas de EE. UU. En octubre de 2016, se unió a Extend IT como Director del Studio Connective, brindando a Latinoamérica conectividad y eficiencia logrando una mayor inteligencia del negocio y un mejor desempeño en tiempos y costos.
Management Team
FEDERICO TOMAS
BO & HCM Division VP
WALTER MAZZONI
Sales Division VP
ROBERTO DOHMEN
Value Delivery Division VP
GUSTAVO MILANESE
Creative Studio Director
WALTER OLIVITO
Connective Studio Director
Oracle Gold Partner.
With this certification we are able to develop, implement and sell products and services across the entire Oracle portfolio.

Qlik Silver Partner.
As members of this exclusive group, we are able to trade Qlik-related solutions and services.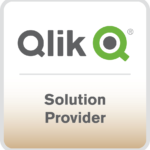 MuleSoft Partner.
We partner closely with MuleSoft both as Systems Integrators and Value Added Resellers.

IEC:90003
This standard serves as a guide for any company seeking to implement the ISO 9001 standard throughout the acquisition, provision, development, operation and maintenance of software or related support services.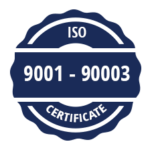 ISO 9001:2008
This international standard sets the basis for any quality management system. It focuses in all quality management components a company needs in order to have a system that effectively manages and improves the quality of its products and services.
Join Us
We are looking for proactive, cheerful and persevering people who make the difference and help us promote excellence.
This means we are looking for bright people.
Be part of our global expansion!
Let us know more about you and tell us what we can do together.
Job Opportunities
Aren't you the right fit?
Never mind! Send us an e-mail and we will get in touch when an interesting vacancy comes up.
Argentina
Office
Castillo 1366 – Edificio 4 (C1414AXD)
Ciudad Autónoma de Buenos Aires | Buenos Aires
Call Us
+54 11 5263 3435
0810 999 9955
Chile
Office
Av. Nueva Providencia 1881 of. 1515 (7500520)
Providencia | Santiago de Chile
USA
Office
1412 Broadway 21st floor (10018)
New York | New York